INVES
TOKEN

is the first real estate tokenization club that allows you to enjoy
real estate benefits and exclusive member-only perks.
The

INVES

TOKEN


token allows:
Being a MEMBER OF THE INVESTOKEN CLUB gives you exclusive privileges linked to prestigious locations.
TAKE ADVANTAGE OF THE VALUE ASSESSMENT OF THESE PRESTIGE PLACES: the value of the tokens is fixed/defined annually by INVESTOKEN's governance according to the value of the assets held (audited annually).
MONETIZING THE BENEFITS OF THE CLUB through the payment of monthly income.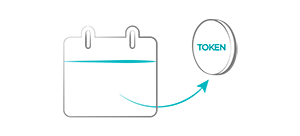 ENABLE LIQUIDITY by being able to resell or trade tokens on the INVESTOKEN club platform to identified buyers/club members.
USE YOUR CRYPTOCURRENCIES DIRECTLY to buy a token backed by the stability of the property market.